With today's BlueHost Hosting review, we are going to have a look at this service provider to see if it is worth spending money on. I will cover all the basics that matter the most with this BlueHost review which includes the pros and cons and features that stand out for me. If you want a detailed list of all the endless features they have to offer, please be sure to visit their home page as I aim to save your precious time while visiting this site.
Do you use BlueHost or used it in the past? I am not fond of one-sided opinions and adding yours to mine would make this review much more pleasant for others. Please take some time to add a comment, it would be much appreciated and help others to make a more informed decision.
Thank You.
Website
What is BlueHost All About?
BlueHost and its sister businesses, iPage, HostMonster, and FastDomain are mainly hosting providers, all owned by Endurance International Group. They host 2 million-plus domains as a collective. Servers are operated in-house within a facility of about 50,000 square feet. BlueHost provides a ton of features and tools to their millions of users worldwide, and they always strive toward satisfying their customers. Pro or not, BlueHost will help give you a great start on the web.
Founders
Matt Heaton and Danny Ashworth founded BlueHost back in 2003.
Pricing
All customers signing up with BlueHost will be offered a reduced price at first sign-up, but once you renew, prices will return to their normal rate. All prices are listed below in the features section and are at the reduced rate; please visit BlueHost to see what increases may occur after renewal.
User Interface and Ease of Use
They are one of the most pleasant hosting providers when it comes to navigation. The dashboard is simplistic with clearly marked tabs. No flashy colors that strain the eyes and loading speeds are impressive. Installing WordPress is super easy to the point where even a small child can do it. If you want "beginner-friendly hosting", you will not get any better than BlueHost when it comes to ease of use.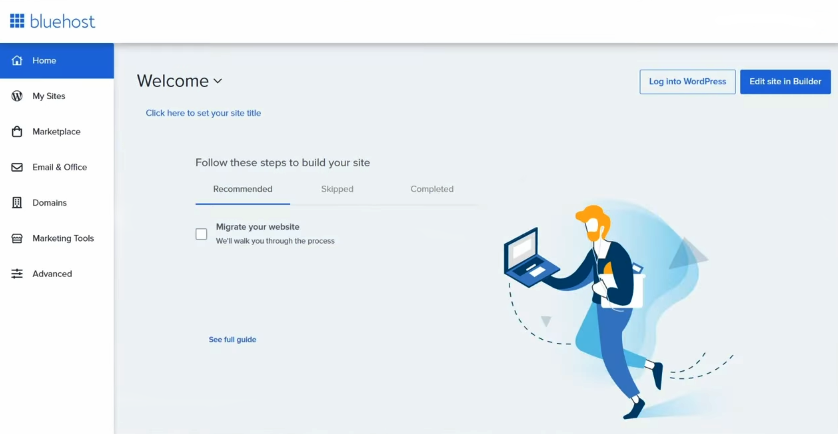 What About Speed and Down-Time?
Beyond awesome in my opinion. Website loading time is fast, without lagging even if the page is stuffed up with huge images or lots of content. When I build a site, pages are usually filled up well with high-resolution images, lots of text, and sometimes hundreds of comments. This will bring the page load speed down significantly over time as more content gets added. With Bluehost, pages still load fast, no matter how much I stuff them up with content. As for downtime, I cannot comment on that, as I never experienced it personally, the website is always online when I am.
What About Support and Tutorials?
They offer a resources page that consists of articles, how-to's, guides, instructions, and a frequently asked questions section. In addition, they have tutorials on everything from setting up WordPress to managing your domain. A number is available to call and in addition, they also offer live chat. I found support to be responsive, helpful, and friendly.
BlueHost and WordPress – Do they work well together?
It is made relatively easy by BlueHost to install WordPress with a C-Panel, that is simple to navigate. I would even risk saying a beginner would find it easy to install, as it only takes a few clicks before your website is up and running.
Learning to use WordPress with BlueHost is also made easy, as they provide a ton of guides, tutorials, and how-to's, not to mention BluePrint, which is a WordPress, BlueHost training program.
WordPress recommends 3 hosting companies, BlueHost is one of them.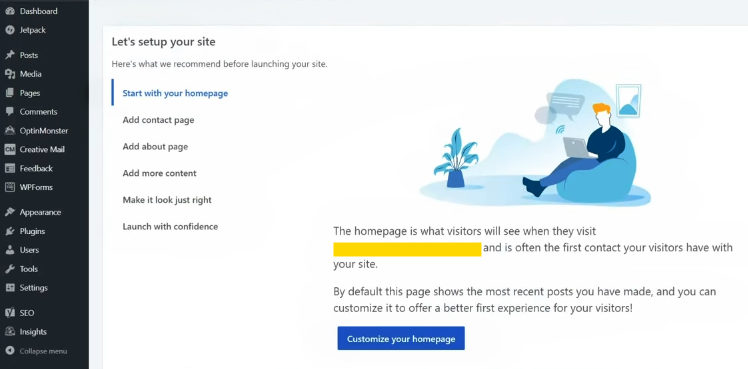 WordPress Features
An abundance of great templates to choose from that will make your site look great.
On the left side, you can find a collapsible navigation bar that is easy to familiarize oneself with and allows you to build a website with a few simple clicks.
The add-ons are offered to allow you to add different kinds of features to your site, such as SEO, Social Sharing Buttons, Photo Effects, and so on.
Bluehost  Hosting Review – Pros
Email addresses, disk storage, domain hosting, and bandwidth are offered in most of the BlueHost plans.
BlueHost provides excellent security features.
The WordPress hosting offered by BlueHost is beyond great.
They have exceptional up-time, with very little downtime, and if for some reason there is indeed downtime, then it happens during time frames that are not busy in general.
BlueHost support Stream Video.
The C-Panel is simple to understand, easy to use, and offers quick access to features and tools.
Cons
There is a 6-month commitment for the marketing services and if you were to cancel during that time, then you have to pay a fee.
Yes, sign-up prices are low and rather cheap, but once you renew your plan, especially for shorter time frames, prices will increase quite drastically.
They introduced CPU throttling, which allows them to freeze your CPU resources whenever they believe you are using too much.
Let's Sum This Up…
There are hundreds of web hosting companies currently in existence, but only three of them have a WordPress recommendation, BlueHost being one of those three. The platform is made an all-in-one platform, because they provide everything, from hosting to e-commerce to a website builder. Now, I always advise people to start small with a single website and test the waters first before deciding whether to upgrade or go somewhere else.
Every company offers different plans with different types of hosting, tools, and so forth. It always helps to know what it is you need before deciding on a web host that can provide that for you.
For me personally, BlueHost is my absolute favorite hosting company. Been testing quite a few over the years and always bounce back to this one due to its simplistic setup and WordPress-friendly approach. Prices might be a bit steep compared to other hosting companies but then again, quality never comes cheap, especially in the online world.
Also Read: Factors to Consider Before Choosing a Web Host
To sum it up for newbies…
Your website is your online "home" and your hosting provider is the location of that home. If your home is situated in an area that is full of crime (phishing sites, scam sites, porn sites) it will not be worth much or get many visitors. However, if your home is situated in an up-scale residential area with good security, many people would want to visit and it will be worth a lot. So, BlueHost is basically the "estate" of hosting you want to live in with good security and management. Costly, yes, but worth the money if you want to stay in the estate of the online world.
BlueHost Hosting Review – My Favourite Features
Shared Hosting
As the most affordable hosting, shared hosting is when multiple users share the same server for hosting websites, a great choice for smaller or new blogs/websites. There is unfortunately a downside to shared hosting. When you share a server with someone that has a larger site that generates more traffic, then they will use up the server resources and everyone else on that server will have difficulty with load times, lagging, and so forth.
WordPress Hosting
Building a site has been made much easier with an extensive easy-to-use template library, not to mention BlueHost always has a specialized in-house team there to lend a helping hand that can guide you and help with getting you started, growing your online presence, and answering questions. Email, Call, or chat with them at any given time.
A lot of features are provided with WordPress Hosting, including:
Free Domain
Free SSL Certificate
WordPress made easy
Free Custom Email
Money-Back Guarantee
Automatic Updates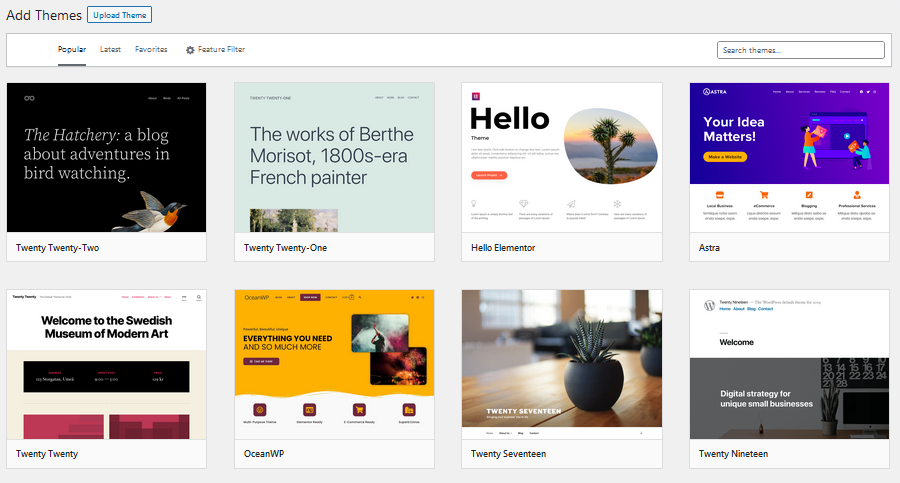 VPS Hosting
VPS Hosting (Virtual Private Servers) is a hosting where RAM and CPU resources are directed and dedicated to a single account. The servers are built with SSD storage from the ground, providing more flexibility, control, and an increase of power for websites.
Dedicated Hosting
With dedicated hosting, servers are completely separate from one another, thus why these servers provide the most control, privacy, resources, and allocation. It also allows users to modify their servers in any manner they see fit without affecting other users and so forth.
Marketing Services
A service where BlueHost professionals build you a mobile-friendly, high-ranking website, and you get an account manager who will review your monthly campaign.
Domains
Domain names are like real estate in the online world. Without one no one would ever be able to find your website/blog, not to mention you can't build something if you do not have the land to build it upon. BlueHost offers an abundance of domain varieties for you to pick from, including .blog, .net, .com, and much more.
Well, this is it for this BlueHost Review. Please do not forget to add your opinion in the form of a comment before you leave, it will be appreciated much.
Thank you and have yourself an awesome day!