Looking for a free "all-in-one" photo editor to get the job done? Photo Pos is one of the most popular ones around that will get almost any job done. Or is it? With today's Photo Pos Pro review, we will have a look at the program to see if it is worth space on your hard drive or just a waste of time. So, without wasting time, let's get started…
Website
What is Photo Pos Pro?
It is a photo editor that will allow you to edit, enhance, create, and manipulate your graphics and digital photos. With the program, you can create collages, business and greeting cards, website designs, and so forth. To sum it up, Photo Pos Pro is a complete photo editing suite that can be used for creating whatever you feel like.
Remove, replace, or erase backgrounds
To only touch the surface.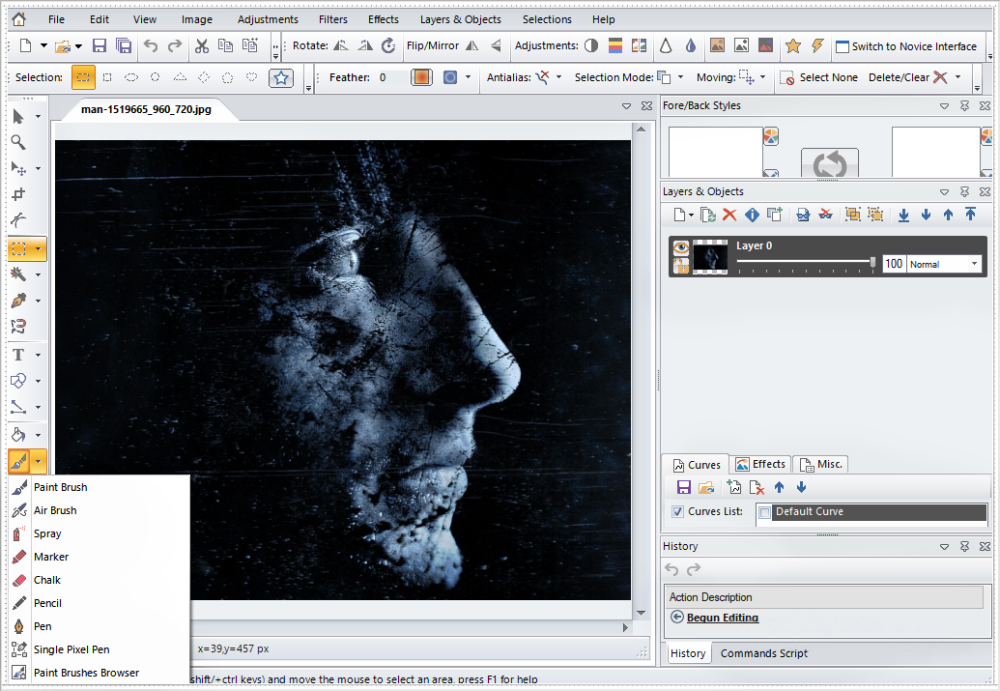 What does it cost?
Free Version: Fee for as long as you choose.
Premium: $49.90
User Interface
Once installed, you can choose between two types of interfaces. One for beginners with only the basic tools and one for more advanced users with a wide variety of tools available. In addition, you can customize the controls to fit your needs by adding and removing tools. Smooth editing in general and the tools are organized in such a way that it does not interfere with the editing section. Both beginners and pros will have no problem familiarizing themselves with the interface.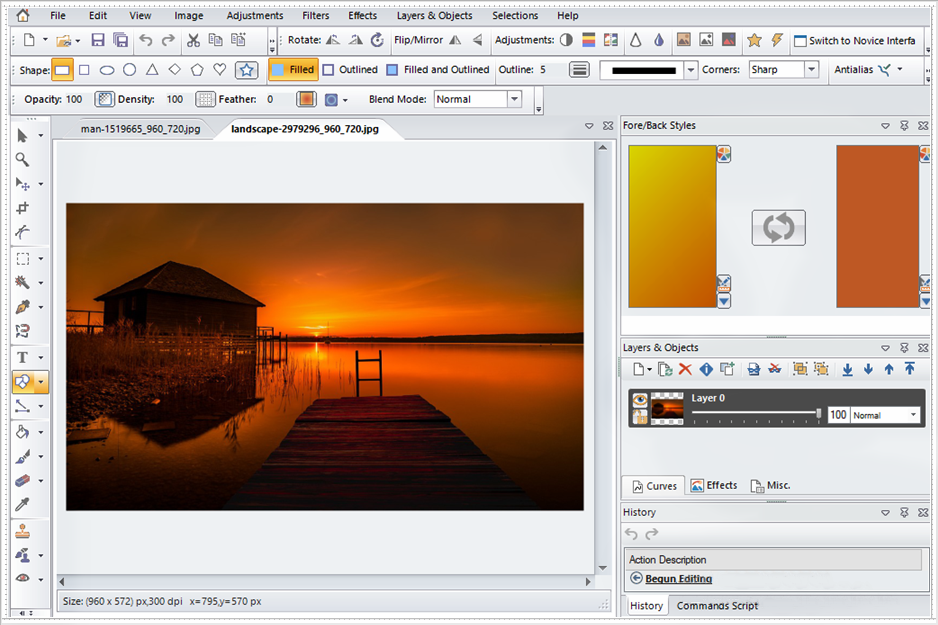 How Stable/Safe is the Program?
I have used Photo Pos for many years now and never encountered a major problem with the program. Sometimes after running it for hours on end, it tends to become a bit sluggish and requires that I close and restart the program. Then again, this happens to many other programs as well so it is hardly an issue.
What about Tutorials and Help?
Photo Pos offers beginners a "help system" that they can follow step-by-step to help them familiarize themselves with the program.
Photo Pos Pro Review – Pros
Tutorials to help you to become a pro-user.
Support a wide variety of file formats.
The free version offers A LOT compared to other free editors.
Work on several projects at once.
Have the ability to "expand" the software to your own liking by adding extension packs.
An interface that can be customized to work for both beginners and experts.
Cons
Extension packs are not as great and could offer a wider variety of frames and such.
Conclusion Drawn from Own Experience…
I've been using Photo Pos for as long as I can remember and it came along with me from the first time I had a digital photo that needed "red-eye" removal up to now, where more advanced work was done with graphics for my websites. All my computers handled it well from the first Pentium up to my i7, without a problem.
Obviously, it is not Photo-Shop, but in my opinion, it is not too far off, almost like a mini version. The free version is what I would call "a proper free version" and is much better than average "paid-for" editors.
A few things that stand out for me personally;
The zoom in/out function is awesome and you can literally zoom in on each pixel which makes for easy editing if you are doing precision work.
The browser concept to work on multiple images at once is beyond convenient.
You have two interfaces to work with, one for total beginners who only want to do basics and one for more advanced users. You can switch between these with only a click of a button, making it easy to work with when multiple users with different skill levels use the program.
Free Stock Images are available if you are short a few ideas or simply if you feel creative but lack images to work with.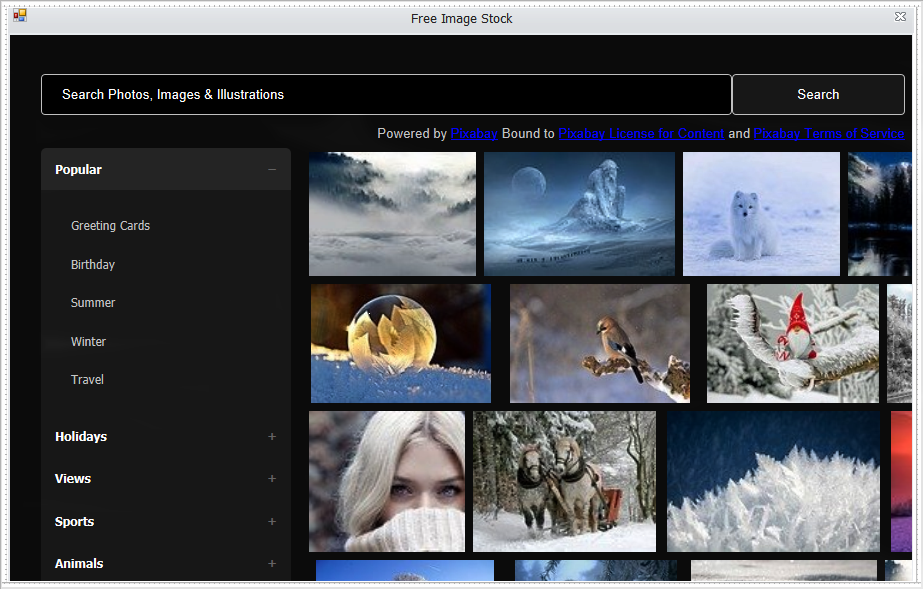 Things that I do not like;
The extension packs are not that helpful to me since it is almost always geared towards the Wedding, Christmas, New Year, Love, and Baby theme when it comes to the collages and frames. Not much for business or other niches. I usually end up working from scratch.
Photo Pos Pro Review – Main features
Okay, so the program has way too many features to name them all and I will only highlight a few below. The best would be to test it out yourself with the free version and only then upgrade if you like it.
It supports any file format including GIF, PSD, and RAW.
Allows you to save your work in any format that includes, PNG, JPEG, RAW, GIF, and so forth.
Ready-made layers that you can change or edit.
Remove, replace, or erase backgrounds.
Remove unwanted objects.
Collages and Frames
Text effects
Advanced Photo Effects
Masks, Layers, and effects
Browser for easy viewing of images and to enable working on multiple images at once.
Create your own brushes and script (advanced users)
Support of digital cameras and scanners
Tools for precision editing
Tools for creating computer graphics
Convert file types
Apply artistic effects, gradients, and textures to create a project from scratch.
Extension Packs – These comprise new collages, styles, brushes, frames, plug-ins, scripts, and so forth. These packs will help you to basically "expand" the software to your own liking.
Allows you to search Pixabay for a wide variety of images.
Photo Pos Pro Premium Edition – Quick Overview
The premium edition is basically just a bit more advanced than the free one and will include;
More sophisticated selection tools
Advanced brushes and drawing tools
Smart AI selection toolset
Command script recorder
Robust color and blend curves
Vectorial objects
Magic eraser
Ads-free
To only name a few.
Do You Use Photo Pos Pro or Used It in the Past?
I am not a huge fan of one-sided opinions and would like this review not to be one. You can make a difference in preventing that by leaving a comment with your own experience regarding the program. It would be much appreciated!
Thank You, Have Yourself an Awesome Day!