In this article, I will explain all the different types of hosting services that are currently available. Please note that not all companies provide all of them, hence why it is important to choose the right hosting company that will fit your needs.
Now, let's get started…
What is Hosting and Why is it Important?
Due to special computers called servers, any individual or organization can post a web page or site online. This makes it possible for others to view any site online simply by entering the domain name or address into the browser. This will cause their computer to connect to that specific server which will, in turn, deliver the requested website or page straight to their computer's browser.
Hosting is typically provided by hosting companies like BlueHost and Hostinger, which have dozens of web servers on-site. All hosting companies have different hosting plans for different hosting products that will provide everything that is required to host a domain.
To host a domain, you are required to own a domain which can easily be done seeing as the majority of hosting companies provide domain services as well.
There are different types of hosting, each specially designed for a specific purpose. For example, when you start out and only have a small website with a small amount of traffic then shared hosting will do the trick, a big site with loads of traffic will need something bigger and better like dedicated hosting.
Hosting is very important for any website because hosting is like a home address for websites, it is like a storage unit for info, video, and other content that makes a website. Hosting helps to keep a site running without problems 24/7. Having a site that runs smoothly and all the time is very important seeing that the internet is full of competitive business and having a site that goes offline all the time means losing potential customers, which means losing money.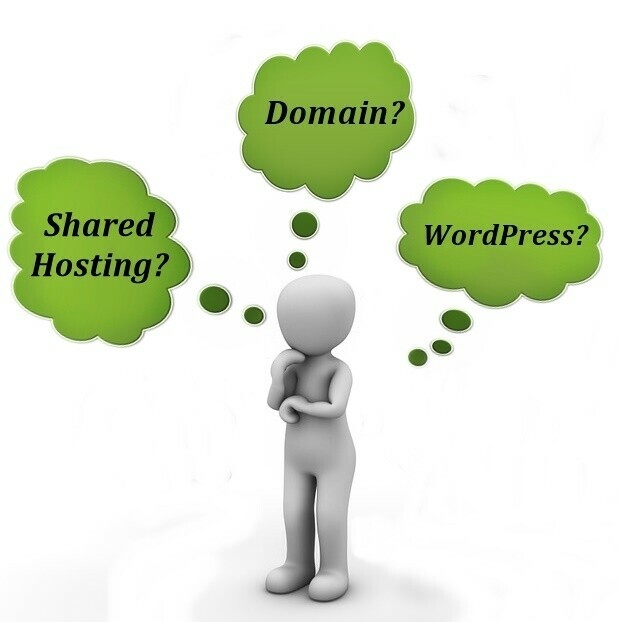 Hosting Options
Shared Hosting
Shared hosting is one of the more affordable and popular options. With shared hosting, multiple users will SHARE a single server. Sharing a server means sharing resources like RAM and CPU, NOT personal details and info. The moment a person signs up at a hosting company, their website space will be created on the server. Every website has its own space, but there are multiple website spaces on a single server, which is why it is called shared hosting.
Websites that are smaller in size, newly started blogs, or websites with small amounts of traffic and/or content are what shared hosting is perfect for.
Windows Hosting VS. Linux Web Hosting
Windows is used as the operating system for the servers and Windows-specific technologies are offered like ASP, Microsoft Access, Microsoft SQL (MSSQL), and. Net. These technologies are the most familiar to users making them easier to operate.
Linux, however, supports many more databases, languages, software, and applications than Windows. These include MySQL, PostGre, PostGreSQL, PHP, Perl and so much more.
Both Windows and Linux have an FTP server, however, this is the only tool they have in common. Linux does not support Windows tools and Windows does not support Linux tools. On the other hand, Linux is open-source, in definition, it is much more affordable to use and maintain. Most reviews also state that Linux is much better than Windows when it comes to speed and stability, meaning that Linux is less likely to crash.
Please keep in mind that Linux and Windows hosting, both have advantages and disadvantages. The website hosting needs of every person are different and it all depends on which one fits those needs best.
VPS Hosting
Running multiple different virtualized operating systems on one server is what VPS hosting is all about. Every single virtualized operating system runs and acts as if it were a dedicated server. This makes it more cost-effective and gives users the benefits of dedicated servers. VPS hosting is perfect for those who need the benefits of dedicated server hosting but at a lower cost.
Dedicated Server Hosting
When a server is only used by a single party for a specific purpose, say a website, it is called dedicated server hosting, also known as a dedicated server. This is the complete opposite of shared hosting. Dedicated server hosting allows users to customize their servers to fit their needs and the needs of the site. This is great for those users with huge websites and lots of traffic.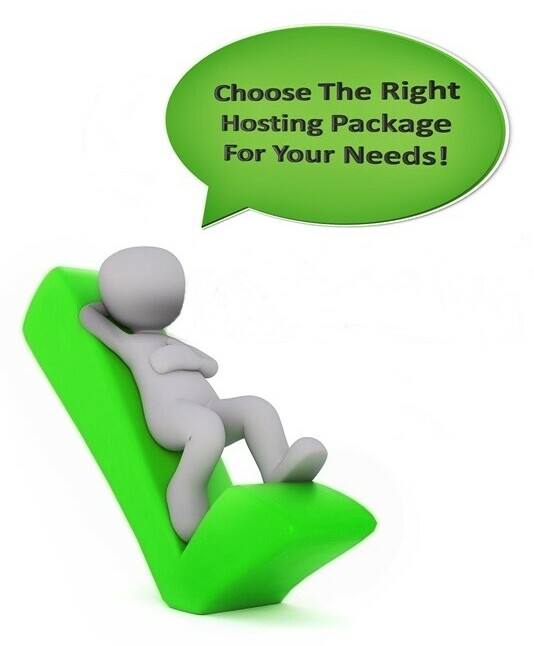 Game Server Hosting
A server that hosts games is called a game server. They are used for MMO (massive multiplayer online) games. These can include games like Minecraft, Dota, or World of Warcraft. There is a downside, most game servers are limited which means you can only play customized environments. So most people want to control and the ability to customize when it comes to the gaming area. This is what game server hosting is made for. Game servers are perfect for those who love to play multiplayer and online games.
With dedicated game server hosting, a user can play versions of the game that are not the same as the original. They can add game-play resections or character customizations. These servers can always just be used to play with friends.
FTP Hosting
File Transfer Protocol Hosting, FTP Hosting is an extraordinary technology that gives people the ability to transfer files anywhere they need them to go, usually between computers, phones, and the server. With a strong FTP, host productivity can be boosted easily by file connection across multiple devices. FTP, is there to download and upload files from a user's hosting account. FTP makes transferring files to a server easier because you can select multiple files to transfer at once, it does not have to be done individually. There are a few ways to connect with an FTP server, but, a program like CyberDuck, DreamWeaver, FileZilla, or Notepad++ will be needed.
Reseller Hosting
Reseller hosting is when a large hosting company rents server space out to a user, who then in turn rents it out to other users. Basically, reseller hosting gives users the ability to have their own hosting clients, as if they themselves were a hosting company. This is a great option for beginners who want to have their very own hosting business or web designers and developers who want to add extra services to their company. What makes it great is the fact that the users will not have to worry about things like the cost of servers or licenses for software.
There are a lot of benefits like the ability to give admin rights, create hosting plans, create accounts, and everything else a person could do with an actual server, but for a lower cost. There is even a master admin area where the user can manage and control everything to do with their clients' hosting. The hosting company name is not mentioned, so clients think the server belongs to the person they are renting from.
Users will have to provide first-of-the-line customer support for their clients though, which can be tricky business.
Cloud Hosting
With cloud hosting the resources that are needed to maintain a site are divided among multiple servers. Because of this, the chances of downtime are reduced drastically. If one server goes down, the others will take its place. Peak loads can easily be managed and there is no need to worry about bandwidth problems. A bunch of servers working together is a cluster, also known as the cloud. With cheap hosting companies, there is always a chance that they are using low-quality server hardware which can be a problem because this can affect the performance drastically.
Colocation Hosting
Companies can make the decision to co-locate their equipment which can be done by renting space in a colocation center, instead of keeping their servers in-house, at private data centers, or in offices. With colocation hosting a person will rent the physical space needed to house the server that they own in a data center, unlike other types of hosting where a person only rents space on a server.
Colocation providers will not only rent out the space for the servers but will also provide the power, IP address, cooling systems, and bandwidth needed to run a successful server. They also have more intense security in the form of security guards and biometric access controls. They also provide features like backups and UPS devices to keep servers safe against things like outages, no matter what caused the outage.
Rented space comes in the form of racks and cabinets. A rack is composed of a standard frame that is used to mount hardware and equipment, they are usually horizontal. The amount of equipment that will be mounted to the rack is measured in rack units (U). A single rack unit measures 1.75 inches, the collocation plan's price will then be calculated using the required number of units. Also referred to as a cabinet, an entire rack will measure around 47U. Clients can rent either partial, half, or full cabinets depending on what they need and their budget.
WordPress Hosting
WordPress hosting is not that different from the other hosting services, it is just normal hosting that has been optimized to suit WordPress performance and security needs. It is easier to start with WordPress because WordPress hosting typically includes one-click WordPress installs. What also makes it great, some WordPress Hosts will update their users' WordPress software automatically.
Managed WordPress Hosting
WordPress is so popular these days, that most hosting providers have decided to specialize in WordPress by offering a product known as Managed WordPress.
All the technical aspects used to run WordPress will be managed by the host, this is the service Managed WordPress hosting provides. These tech aspects include daily backups, scalability, updates, and website uptime. The design of this hosting plan is to give the user an entirely hassle-free experience and time so they can focus on running the business or what they are great at. Another aspect of managed WordPress hosting is the support. They offer 24/7 premium support. The support is provided by WordPress experts and they are way better than a person reading from a support manual. All of this concludes in a better, faster work environment, which means better business.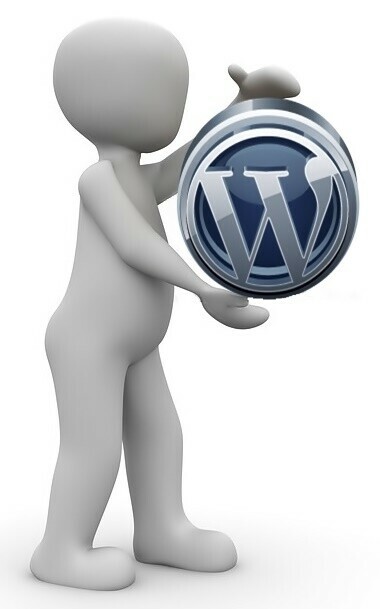 Managed Hosting
With managed hosting, clients, also known as tenants, will rent equipment like network and storage hardware, dedicated servers, system software, and operating systems, to serve them as a single client. Clients have access to the tented systems, but they rarely use them. They would much rather interact with the system using a web-based interface.
Management is the key thing that separates managed hosting from other hosting services. The providers of managed hosting are accountable for tech support, system maintenance, software and hardware setup and configuration, patch management, updates, and monitoring. There is a downside, every hosting provider has its own plans and each one of those plans has a different price. They can range from a basic, but affordable package to a more advanced package at an extremely high price.
To answer the question, what is managed hosting? is a nearly impossible task. Every hosting service provider offers something different than the next, yet they all fall under managed hosting.
Business Hosting
With Business hosting, a user can receive the resources and power of a private server and they will not even need the experience of a server administrator. It has the power of a VPS server, however, it has the same cPanel experience that most users are used to with shared hosting. Business hosting is a type of hosting service that is provided to e-commerce and online businesses of all features.
Application Hosting
Hosted applications can also be known as Web applications, online Applications, or even internet-based applications, but these terms usually have a bigger scope. A hosted application is a software-as-a-service (SaaS) solution. It allows users to operate and execute software applications completely from the cloud.
These hosted applications are powered by isolated cloud infrastructures and can be accessed anywhere on the globe via the internet. They have the same function as software that was installed locally, but they can be updated more easily.
Application hosting is a type of hosting that operates with an ASP model, also known as on-demand software or software as a service. (SaaS) there are benefits to application hosting and they include low costs, no long-term commitment, no vendor installations or upgrades, no need to maintain software and hardware, hardly any risks, the vendor takes care of viruses and backups, no need for data synchronization between multiple devices, software license cost reduced, investment in local hardware and software is reduced and global access. There is a downside, users need to have an internet connection because the applications are internet-based. Without the internet, the applications will not work.
Let's Wrap This Up…
Like always, I recommend starting small with a Hosting company before spending too much and then ending up with the wrong package or Hosting company.
Also, feel free to read my article; Factors to Consider Before Choosing a Web Host, to help you make an informed decision when choosing a company.
Thanks for stopping by and Have Yourself an Awesome Day!